How does it work?

Bonjour !

Lose weight the healthy way because my method is completely natural!
Over the past 40 years, nutritional science has made enormous progress, particularly due to the global obesity epidemic that exists primarily in Western societies. I had the opportunity to study these developments in detail: the Glycemic Index or GI of food, Chrono-nutrition and eating according to Genotype or blood type. All of these are interconnected and all synthesized to work best for you!
The
4 pillars

of the Chrono-Geno-Nutrition Diet Program:

1. CHRONO-nutrition

that states that we must eat different food groups (protein, fat, carbohydrates, vitamins and minerals) at the right time of the day.

2. GENOtype

which suggests that we follow an eating plan consistent with our blood type and food tolerances.

3. Detoxification

and reducing intake of food additives or toxic substances, which eliminates the bad fat that sticks in the wrong places in the body.

4. Respecting the Glycemic Index

to reduce insulin resistance and eliminate fat storage!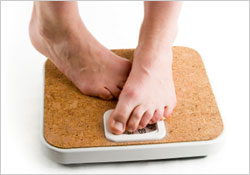 Anyone who has tried it can attest to the effectiveness of my program. It guarantees safe and rapid weight loss.
My dream is to serve you by giving you a healthy and balanced solution to help you lose weight. You will understand the four pillars of the Chrono-Geno-Nutrition Diet method and the 4 types of fat that surround our body, namely thermal, sexual, toxic and storage. This method gives you a permanent solution to your weight loss woes.
My staff and I are here to help you lose weight. I encourage you to take action now by taking the free diet profile which I have prepared for you. This is a first step towards your new life, but it's a big step towards your weight loss goal.