Chrono-Geno-Nutrition Diet Forum
FORUM: Morale, motivation and the Chrono-Geno-Nutrition Diet
NO WEIGHT GAIN CHALLENGE
On 12/06/2012 1:18 pm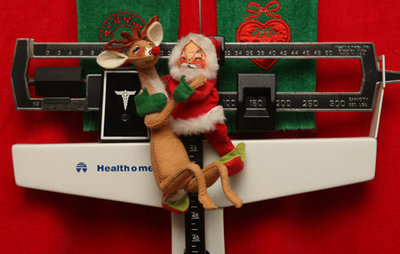 Hi everyone,

Holidays are here in a couple of weeks and we all know that there will be a lot of foods left and right. Food gifts, potluck Christmas parties, family reunions over lunch, food offered at relatives' houses upon visit. FOOD is everywhere.

How can you resist it, right? Admit it! It's easier to grab and eat than to turn away, be contented with what you have already eaten when there are still bunches of food you want to taste. See, it's totally understandable to somehow veer away from your diet this season. However, I would still like to pose this challenge to all of you who want to lose weight this Holidays.

Losing weight is good but honestly, I will be more than happy not to gain weight at least.

So, the challenge is, "NO WEIGHT GAIN" (December 10-January 04)

Are you in???

COMMENTS
To participate in these forum discussions, you have to be a member of the Chrono-Geno-Nutrition Diet with Dr. Claude Chauchard. You can start the Chrono-Geno-Nutrition Diet right now at an affordable price.

Already a member? Log in here.