Chrono-Geno-Nutrition Diet Forum
FORUM: Morale, motivation and the Chrono-Geno-Nutrition Diet
Holidays are coming!
On 11/07/2013 1:37 pm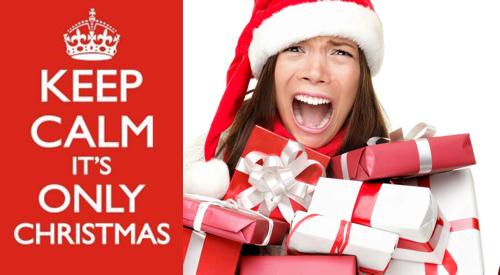 "Santa Claus is coming to town..."

Upon writing this message, it's exactly 47 days, 10 hours and 24 minutes before Christmas.

Thoughts like these may already be running through your mind: 13th month pay, bonuses, shopping, gifts, parties, reunions, and FOOOODDD!

Seems too much to handle?

Well, here's one tip: MOVE. Try walking as much as you can. Take advantage of your shopping adventures to walk and shed those fats away. Remember, exercise gives us the "happy hormones" that will somehow help us stay sane during the holiday season.

How about you, what are your tips for staying sane during the holidays? Share it to the community today.
To participate in these forum discussions, you have to be a member of the Chrono-Geno-Nutrition Diet with Dr. Claude Chauchard. You can start the Chrono-Geno-Nutrition Diet right now at an affordable price.

Already a member? Log in here.