Chrono-Geno-Nutrition Diet Forum
FORUM: Coaching Tools
[HELP] What tools can I find on my program?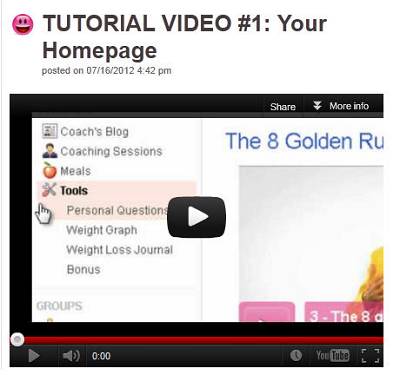 Welcome!

I understand that coming into a new program can be rather confusing when you need to orient yourself to a new platform AND study the program itself. Don't worry though because I have prepared a video tutorial to help you!

Simply copy paste this link on your browser to get to know The Chrono-Geno-Nutrition Diet program better:

http://chrono-geno-nutrition.belletoday.com.ph/account/blogs/#!/account/blogs/blog.asp?rno=531895&b_id=42418

Did this help? I'd love to hear what you have to say. Send me your comments for improvement here, or just feel free to ask more about your program's tools.

Hoping to hear from you!
COMMENTS
To participate in these forum discussions, you have to be a member of the Chrono-Geno-Nutrition Diet with Dr. Claude Chauchard. You can start the Chrono-Geno-Nutrition Diet right now at an affordable price.

Already a member? Log in here.