Your Free Diet Profile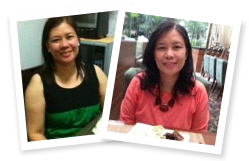 "I wasn't confident that I will really lose weight...but to my surprise all my dresses and pants are now big for me. In just two months, my weight decreased although very minimal, but I continued to lose weight as I continued the program."
- Josie
*The testimonials presented are individual experiences that are neither advertisements nor guarantees. As with any diet program, monitored meal plans and regular exercise are required to lose weight for the long term. Always seek the advice of your physician before starting a weight loss program, an exercise program or when changing your eating habits.